Hip-Hop Internacional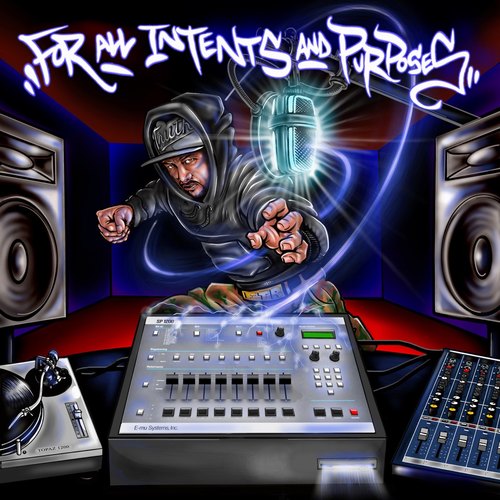 Truth continúa su embestida verbal con su tercer álbum, "For All Intents and Purposes". Truth se asocia con el legendario dúo de productores Da Beatminerz (Mr. Walt y DJ Evil Dee) (que también participaron en la producción de los dos primeros LP de Truth - From Ashes to Kingdom Come 2016 y The Fight for Survival 2019), que producen la totalidad del LP.
El sonido de Truth sigue siendo consistente una vez más, ofreciendo al oyente un tema tras otro. Con líneas como "You get O love like the back of a Cleveland jersey" y "Violently respond conflict endorsing pen scorching / I give even the greatest a problem like Ken Norton", muestra aún más la destreza verbal de Truth combinada perfectamente con la producción de Beatminerz.
El artista de Queens muestra un contenido lírico robusto, con estribillos basados en el scratch (DJ JS-1, DJ Evil Dee y PF Cuttin), sobre el increíble Boombap de Beatminerz. El álbum cuenta con la participación de Tragedy Khadafi, Ras Kass, Large Professor, Treach y Joe Fatal. Su colaborador de siempre, PF Cuttin, ha mezclado y masterizado el álbum. Truth quiere dejar su huella y dar a los verdaderos amantes del hip hop lo que quieren. Este es un LP que debe ser adquirido por los verdaderos heads del Hip Hop. Al igual que los dos primeros álbumes de Truth, ¡no decepciona!