R&B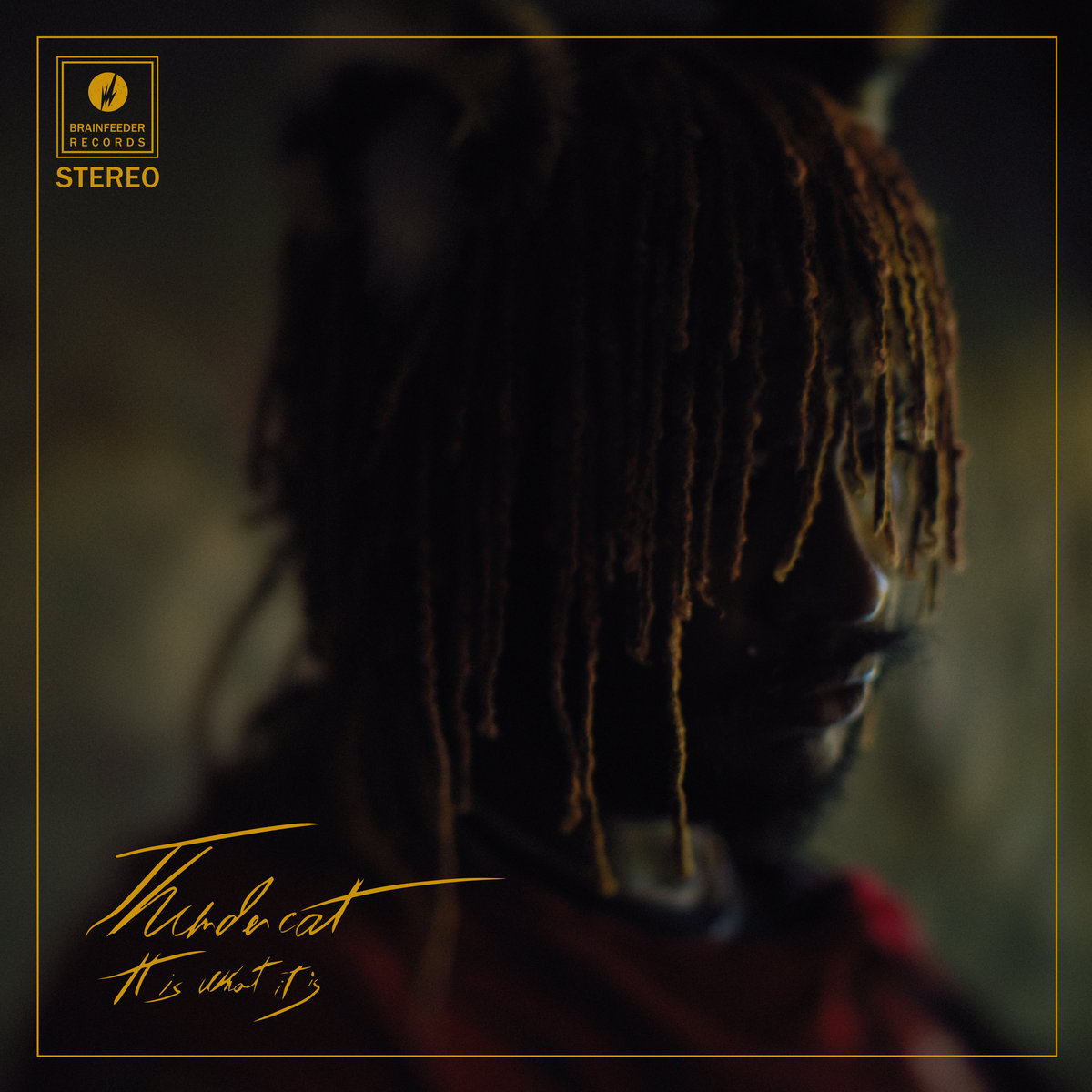 It Is What It Is es la nueva y esperada nueva apuesta de Stephen Bruner, también conocido como Thundercat, el conocido bajista y cantante de Los Angeles, California. El disco sigue la linea creada con Drunk de 2017, un disco que cambió el juego para siempre y donde se transformó de virtuoso bajista con un prometedor futuro a una voz única que trasciende géneros "Este álbum trata sobre el amor, la pérdida, la vida y los altibajos que vienen con eso", dice Bruner. "Es un poco irónico, pero en diferentes momentos de la vida te encuentras con lugares que no necesariamente entiendes" algunas cosas simplemente no están destinadas a ser entendidas ".
El álbum está producido por Flying Lotus y el mismo Thundercat, y cuenta con las colaboraciones de Ty Dolla $ign, Childish Gambino, Lil B, Kamasi Washington, Steve Lacy, Steve Arrington, BADBADNOTGOOD, Louis Cole y Zack Fox.
Thundercat una vez más con Brainfeeder, añade una pieza de museo en su discografía; lanzó "Golden Age of Apocalypse" (2011), "Apocalypse" (2013), seguido del EP "The Beyond / Where The Giants Roam" con el clásico moderno "Them Changes". Más tarde estuvo "en el epicentro creativo" del álbum de hip-hop más influyente del siglo XXI "To Pimp A Butterfly" de Kendrick Lamar, donde ganó un Grammy por su colaboración en la canción 'These Walls' antes de lanzar su tercer LP que lo cambió todo, Drunk.