Hip-Hop Internacional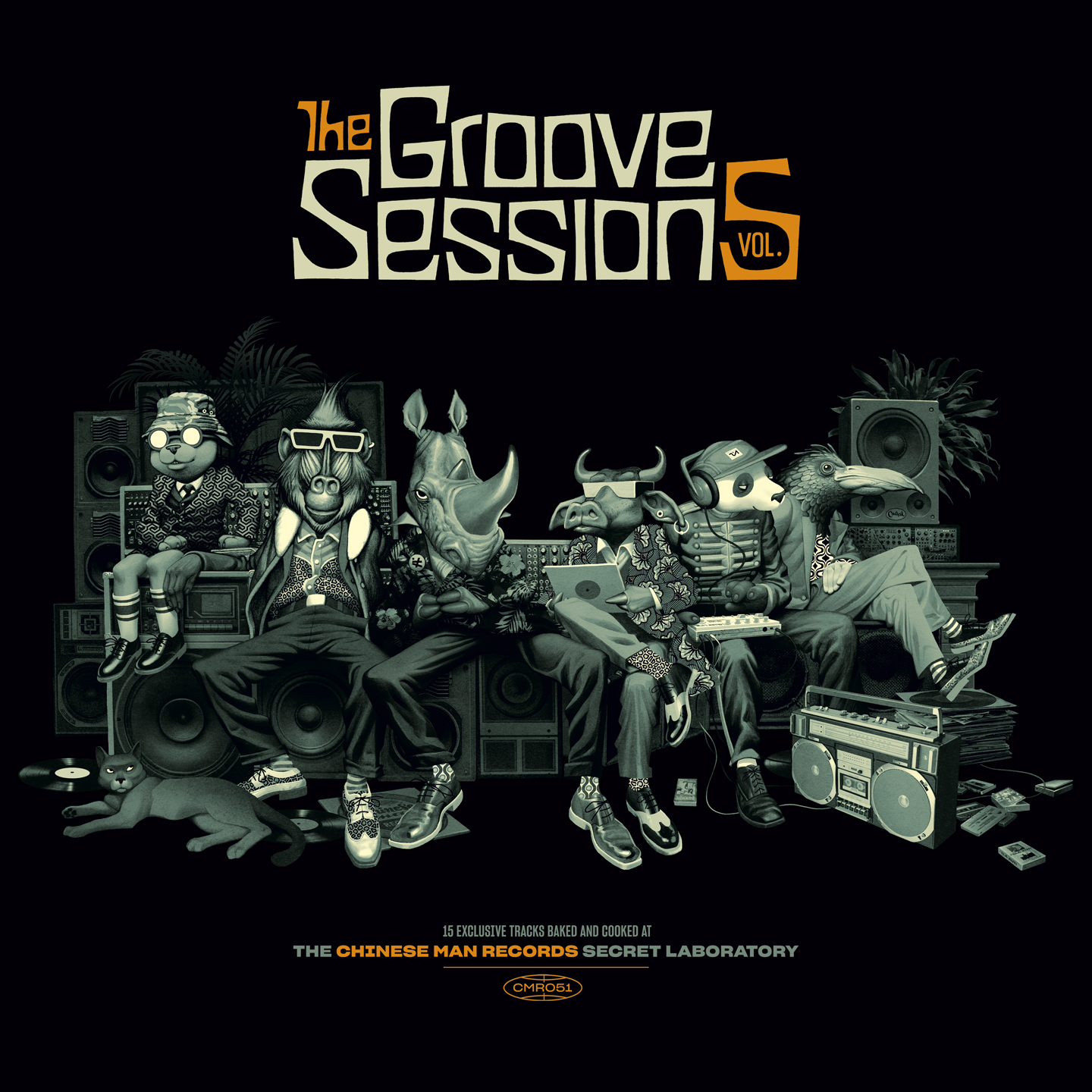 El sello frances Chinese Man Records celebra su 15º aniversario con la publicación del álbum The Groove Sessions Vol. 5, a cargo de tres colectivos muy vinculados al sello: Chinese Man, Scratch Bandits Crew y Baja Frequencia.
En febrero de 2019, las tres bandas se retiraron a la montaña durante una semana con la idea de mezclar sus estilos e inspiraciones, dando prioridad a la espontaneidad de sus producciones. En seis días crearon 18 maquetas y seis meses más tarde se eligieron los 15 temas que forman el disco, uno por cada año de vida de uno de los sellos independientes más prolíficos y comprometidos de la escena francesa. El trip-hop de Chinese Man se une a las influencias tropicales del dúo Baja Frequencia y al virtuosismo a los platos de Scratch Bandits Crew.
The Groove Sessions Vol. 5 fue anticipado por los singles The Drop y This One. En esta ocasión, el disco se presenta junto al video de Hold Tight featuring ASM, Youthstar & Illaman, un himno hip hop boom bap que encadena los flows de cuatro MCs para celebrar la vivacidad de sus directos y la fuerza del proyecto.
Destacan otros dos temas: No Man, junto a la cantante gospel Ella Jenkins, es una balada espiritual y rítmica UK garage que demuestra una vez más la aptitud del colectivo para mezclar su repertorio tradicional con las influencias actuales. To The Beat Yo es una alegre reinterpretación de un clásico de la música panameña, surgida de la recuperación de un viejo sample de Chinese Man, la cumbia de Baja Frequencia y la técnica de Scratch Bandits Crew.
The Groove Sessions Vol. 5 está disponible en todas las plataformas digitales y en formato físico, tanto CD como vinilo, en la web de Chinese Man Records. Será presentado en vivo durante una gira en Francia las próximas primavera, verano y otoño, que ya ha alcanzado el sold out en varias de sus fechas. Será junto a los MCs Youthstar y Miscellanous (Chill Bump) y reinterpretarán juntos los temas más famosos del sello y las últimas creaciones de este álbum.