Hip-Hop Internacional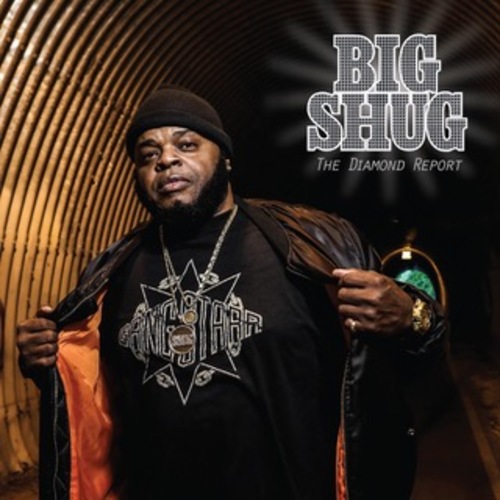 Big Shug, un incondicional del rap, siempre ha mezclado a partes iguales, su alma cruda con el mugriento rap callejero de las calles de Boston. Esto sigue igual en el disco que presenta hoy, The Diamond Report, un álbum repleto de vida y carácter de un maestro de ceremonias que irradia longevidad. Con décadas en el juego, el cofundador de la Fundación Gang Starr continúa sonando hambriento y apasionado en su arte, y nos ha traído lo que es para él una de sus mejores presentaciones de álbumes hasta el momento.
Con 20 pistas formando el LP, el álbum es un disco de rap al uso, como los de antes, temas largos, con interludios, con scratches... y con un montón de invitados, que aportan frescura y complemetan el sonido serio que siempre ha mantenido. Al micrófono están M-Dot, B.A.M, International Dreeze, Big Chat y Singapore Kane. Pero a la producción tenemos mas nombre, DJ Premier, Lil Fame, Reel Drama, KId Called Quest, Brutal Caesar, Elevated Music o el propio Shug.
The Diamond Report es un poderoso recordatorio de quién es exactamente Shug, de dónde viene, por qué sigue aquí y por qué todos deben prestarle atención. Pueden ser 20 años después, pero el bolígrafo de Shug está tan afilado y es tan necesario como siempre.