Beat Tapes, Hip-Hop Nacional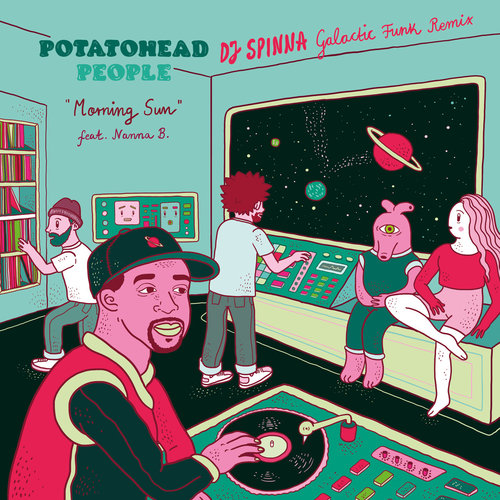 Después del éxito consu segundo álbum Nick & Astro's Guide To The Galaxy el año pasado, Potatohead People vuelve con un remix especial del primer sencillo Morning Sun (con la vocalista Nanna.B) gracias al legendario DJ Spinna.
Spinna le da su firma Galactic Funk consiguiendo que se convierta en un mezcla cósmica, con la mezcla de bajos, cuerdas y sintes. El single también incluye el instrumental. La portada la firma Rahel Susskind, de Berlín, que vuelve a traer el concepto artistico pero ahora desde interior de la nave espacial funky guiada por Spinna.