Hip-Hop Internacional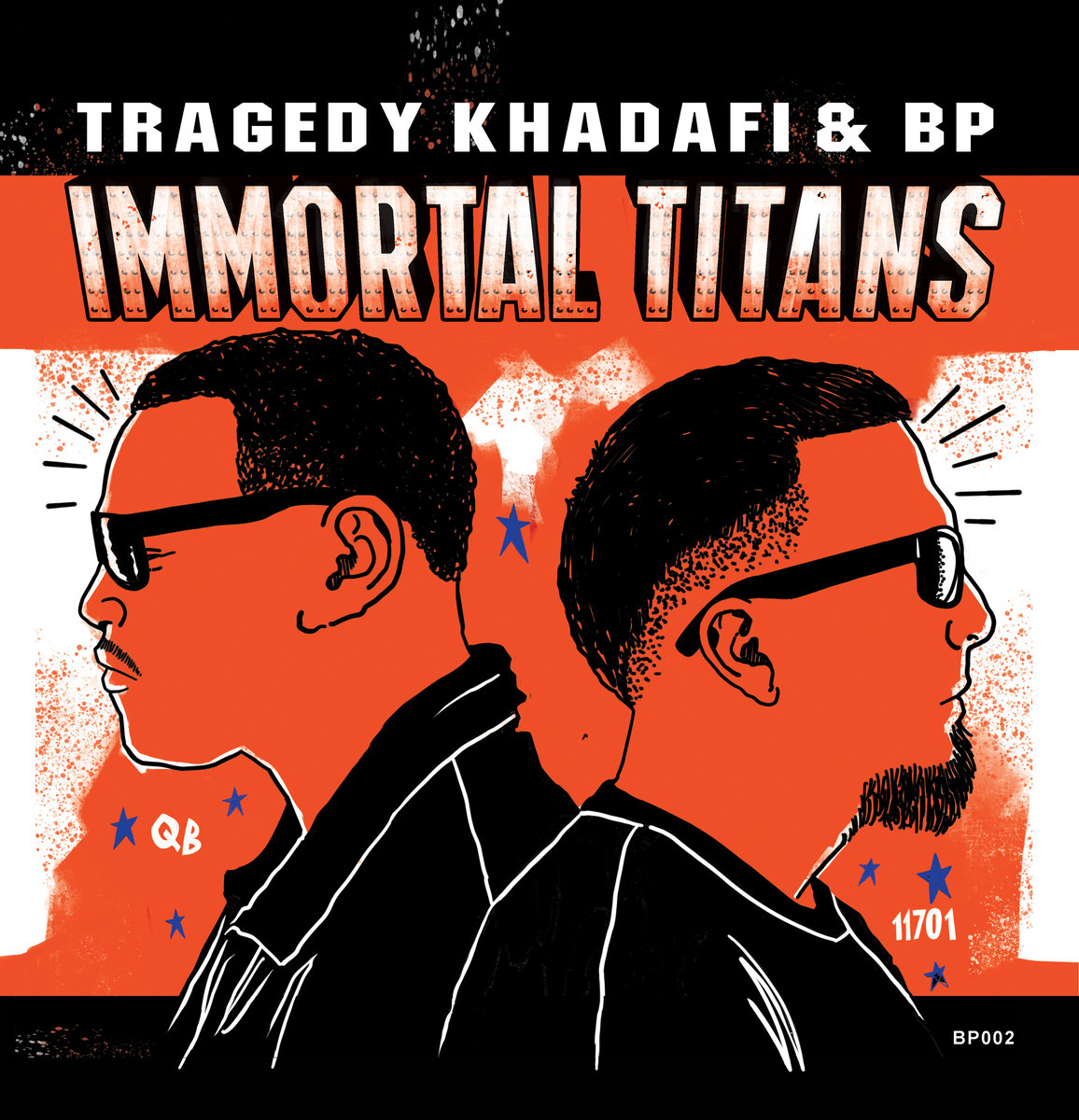 Tragedy Khadafi puede verse como uno de los creadores del sonido modernos de QB. Su currículum está cementado con legendarios álbumes y colaboraciones de primer nivel. Las enseñanzas y las orientaciones de Trag han ayudado a QB a situarse en la cima del paisaje de Hip Hop como una de las fuerzas más dominantes.
BP ha estado elaborando su sonido y estilo durante más de 10 años. Su capacidad para desarrollar proyectos completos con un sonido, una sensación y un tema distintos lo separan de otros beatmakers y productores. Trag y BP se han unido antes en "The Struggle" de Black Market Militia, el remix de BP para la canción HRSMN "Historic", y en Nature's "Give It To 'Em". Los dos tienen una química innegable y han unido sus fuerzas para crear un álbum conjunto: Tragedy Khadafi & BP "Immortal Titans".
El álbum comienza con una oscura energía y crece a medida que Tragedy te lleva a través de sus diversas experiencias y estilos. Desde bangers callejeros como "Immortal Titans", hasta contenido lírico sin parar en "Upper Echelon", hasta conceptos sobre "Labels" inspirados en "Prime Time", y la verdadera historia detrás del papel de Trag en la formación del grupo Lords of the Underground.
Las colabos incluyen a su compañero Nature en "F # *% How Feel", Apathy "Mastermind", The Winners (SmooVth, Rozewood y Hus Kingpin) "Renoir Repertoire" y Ali Vegas "The World Is Mine". DJ Stitches creó todos los scratches del disco para darle al álbum una sensación indiscutible de Hip Hop