Hip-Hop Internacional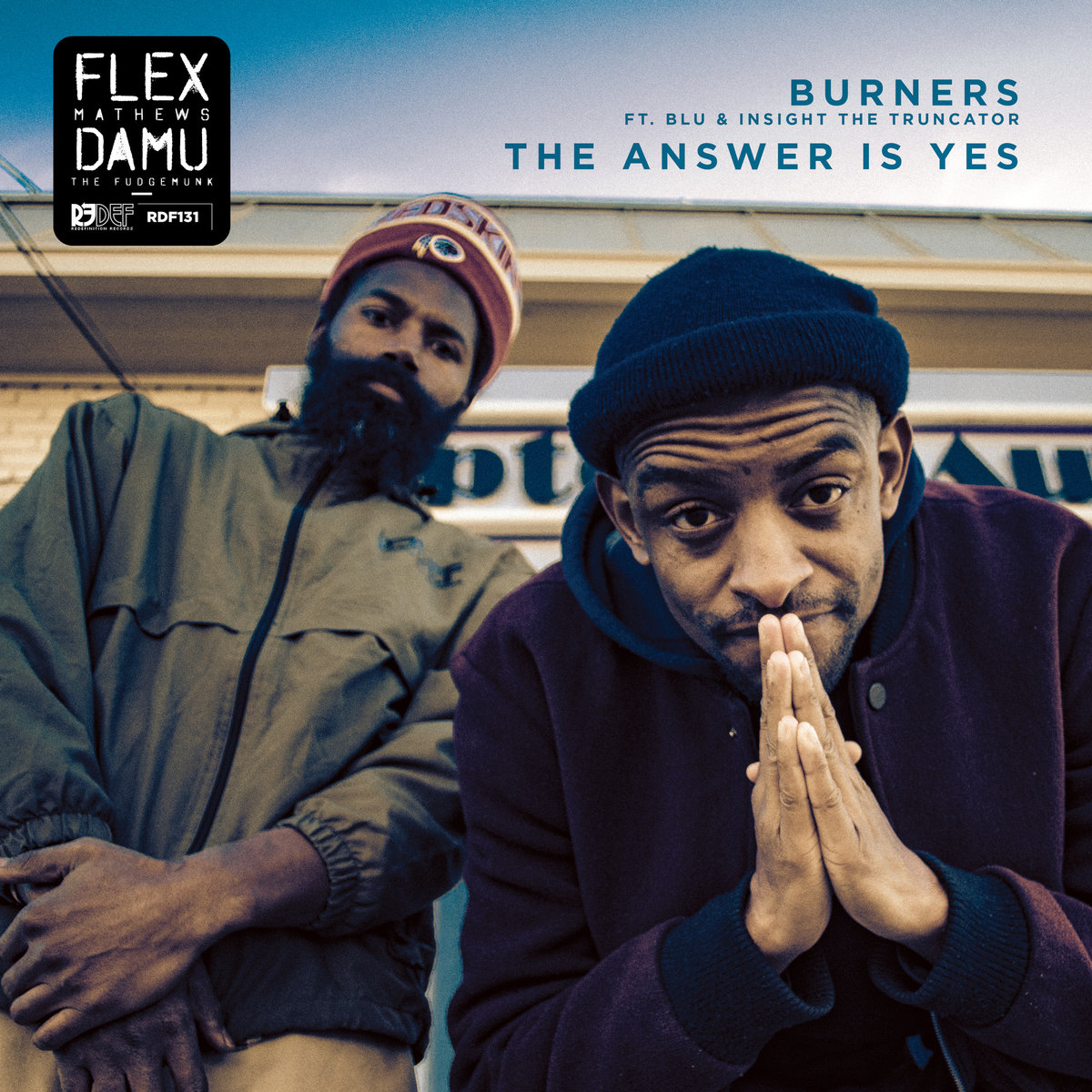 Acabó la promoción de The Reflecting Sea con MC, Raw Poetic, y el productor Damu the Fudgemunk ha seguido adelante con su carrera. Así que es por ello que se ha reunido con su amigo y fan de toda la vida, Flex Mathews para firmar junto una nueva colaboraciones. Mientras que se preparan para presentar su álbum en los próximos meses, los dos han reunido un contundente EP que consta de dos cortes e instrumentales que están extraidos del próximo LP titulado, "Vibrations & Dreams".
Con los singles principales, Burners y The Answer is Yes, el EP seguramente atraerá tanto a los fanáticos del hip hop como a los aficionados a la música. Algunos recordarán a Flex Mathews de los clásicos de culto producidos por Damu, The Handsome Grandson EP (autoeditado) y Live from Wonka Beats (Redef). Tanto Flex como Damu han encontrado maneras de reunir sus talentos de manera colectiva.
Añadir que el corte principal, cuenta además con las colaboraciones de Blu y de Insight The Truncator de Y Society.