Hip-Hop Internacional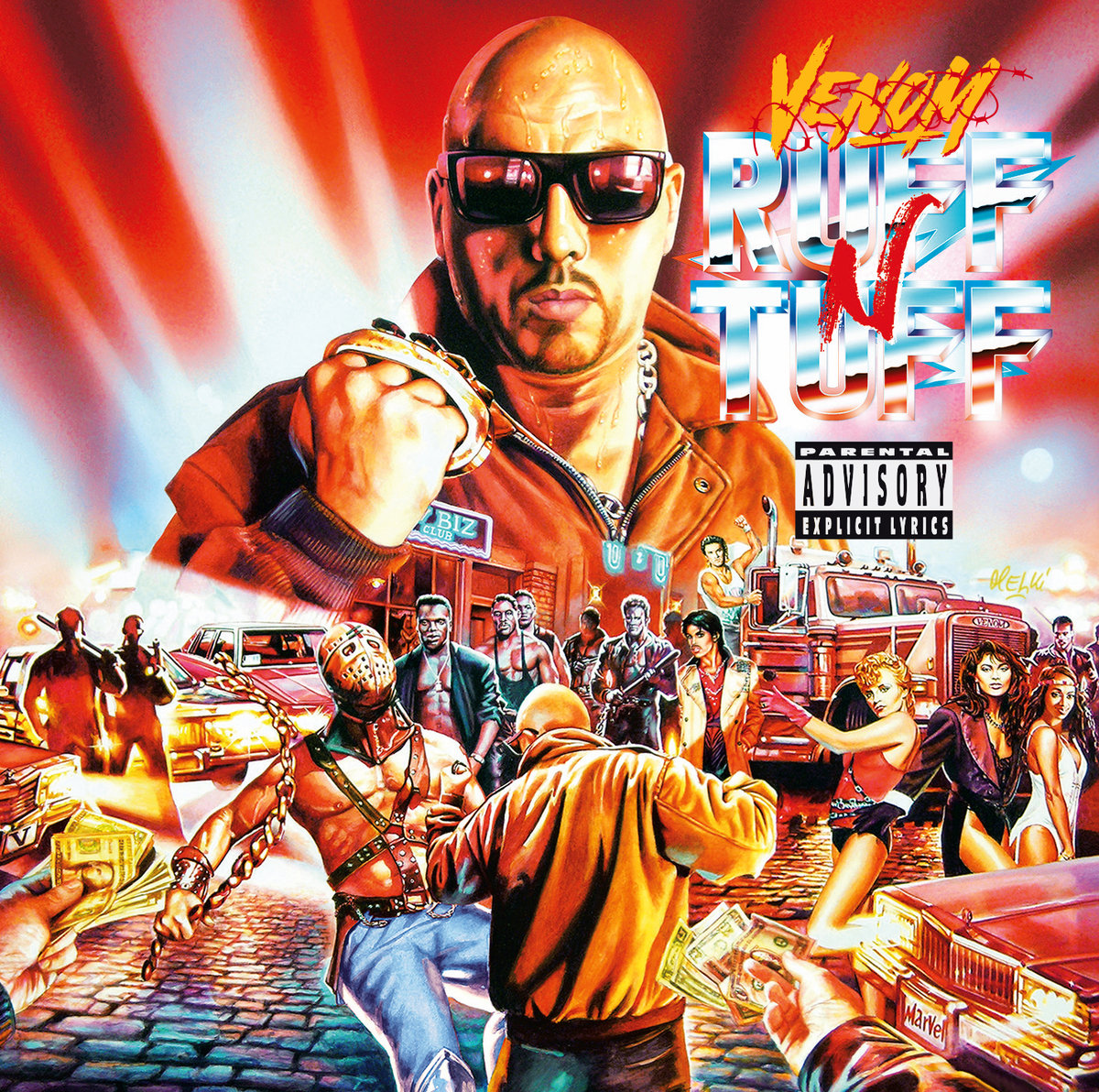 Ruff N Tuff es el álbum debut del artista de Marvel Records Venom, productor y la mitad de Ninjusticie (con Kyo Itachi), conocido por sus producciones en el álbum de Blaq Poet, The Most Dangerous y el de Marquee, Femme Fatale, amen de un montón de bangers underground para Bankai Fam, Dirt Platoon por citar algunos nombres.
No es una compilación sino un verdadero álbum de productores con un concepto profundo que no suena como ningún otro. Con asombrosas habilidades a la producción, Venom usa la música como arma, golpea los pads con nudillos de metal y lleva sus máquinas hasta sus límites. Con su Ensoniq ASR-X listo para la acción se fue hasta USA para visitar ciudades como Detroit, Buffalo, Atlanta, Bronx, Brooklyn, Queens, Los Ángeles, Nueva Jersey.... y traerse a The Legion, M.E.D., Camp Lo, Shabaam Sahdeeq, Ras Kass, Skanks, Nolan The Ninja, Rah Digga, Conway, GStats, Stacy Epps, F.O.D. & Shadez Of Brooklyn para su debut.
Con la portada habitual pintada a mano por el legendario Melki, está mezclado por Astronote en Astro Lab y masterizado por el colega Eric Roldan aka Koar Beats en Temps Records.