Hip-Hop Internacional, VideoClips
El pasado 28 de marzo os dejábamos en Facebook el artwork y el tracklist del nuevo álbum de Statik Selektah y Termanology, "2012". Pues hoy os traemos el tema 13 como primer adelanto de este trabajo que saldrá el 22 de mayo.
---
Ka se autodirige el video del tema "Chambers" incluído en su álbum "Grief Pedigree".
---
"Trained Assasins" con Starvin B, Carmen Indhira, Eff Yoo y Shaz Illyork es un pequeño aperitivo de lo que nos podremos encontrar mañana en el nuevo álbum de Spit Gemz, "Welcome to Hellzgate".
---
Marley Marl, Kool G Rap, Nutso, Rugged Intellect, Ras Kass, Action Bronson y Necro versionan el tema de KooL G y DJ Polo "Men At Work"(que tenéis arriba) y lo retitulan "Men At Work 2020" producido por Domingo.
---
Skeezo nos deja el primer single de su próximo álbum titulado "Face Value". "The Sound" con DJ Modesty está producido por Da Beatminerz. Dirige Magnetic.
---
Alex Nazari dirige el video del tema "Bitch Betta Have My Money" con YG & Kurupt, track que encontramos en la mixtape de Tyga, "#BITCHIMTHESHIT".
---
Black Silver nos regala el remix de "That Slap" con Ras Kass y Rakaa Iriscience, tema incluído en su álbum "Slangster Party".
---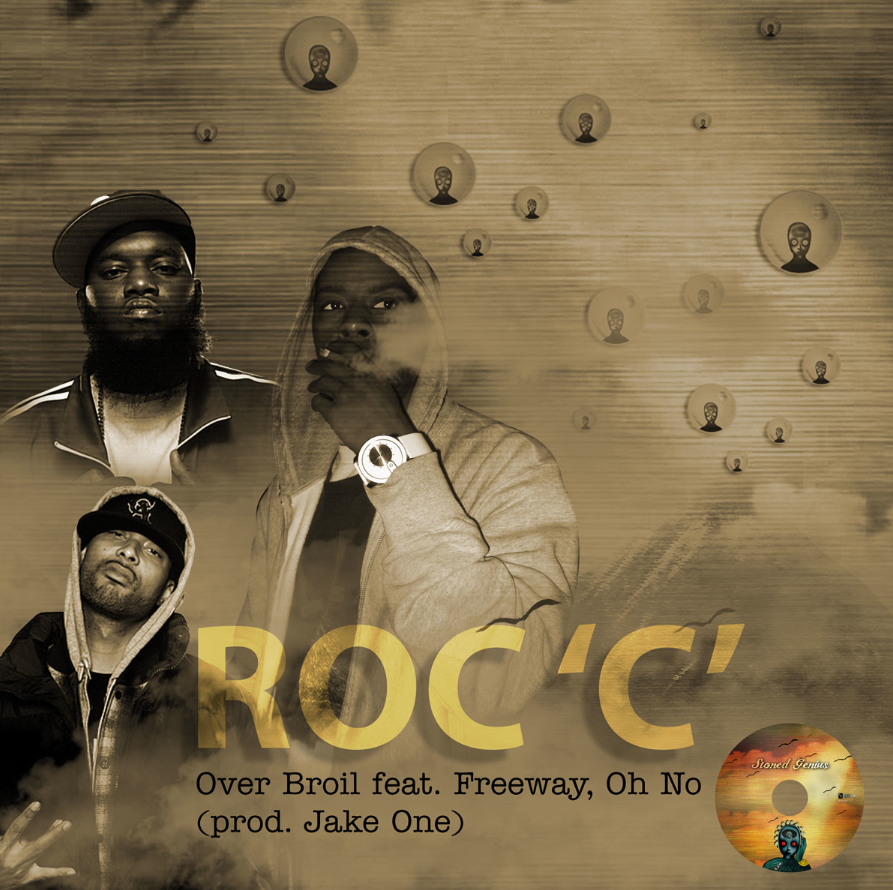 Roc C reúne a Freeway y Oh No en una producción de Jake One, "Over Broil".
---
"Sandwich Bag" con Termanology y Tip iLL es uno de los temas que formará parte del álbum de DJ Concept, "Heavy Smoke", que saldrá mañana.
---
"Deflate Cha" forma parte del álbum que Diamond D anda preparando.
---
Videoclip de "L'ogre et l'enfant" producido por el propio Swift Guad e incluído en el álbum, "Hécatombe 2.0". Dirige Clément Milot.
---
"Bombthreat 2: Evacuate The Building"de Shortfyuz estará disponible mañana. "Nuff Shots" con Trife Diesel estará incluído.
---
Hará unos meses Outerspace pusieron un concurso en marcha en el que la persona que mejores rimas les mandase para el tema "Mossberg Solution" de "My Brother's Keeper" producido por MTK tendría la oportunidad de grabar con ellos. Así que aquí tenemos el track "Fatal Mistake", con Grover, el ganador y producido por Skammadix.
---
"Space Ship" con Royal Flush y Mic Geronimo forma parte del álbum de Grand Papa Tra, "Lost In New York". Grand Papa Tra & Mikael Raouf dirigen.
---
"Up In This Bitch" de Ford Fairlane (de Dead Poets Society) es su primer debut solo.
---
Primer single del álbum que Kendrick Lamar prepara con Aftermath. El tema titulado "The Recipe" producido por Scoop DeVille cuenta con la colaboración de Dr. Dre.
---
"R.A.P. Music" de Killer Mike al que pertenece "Don't Die" nos llegará el 15 de mayo.
---
La nueva mixtape de Toki Wright, "Faders", ya está disponible.
---
Remix oficial del tema de Fat Joe "Another Round" con Chris Brown y al que se ha añadido a Mary J Blige, Fabolous y Kirko Bangz.