Hip-Hop Internacional, VideoClips
Inédita versión original del tema "Crushin" de J-Dilla producido por Waajeed.
Todays stream is of the original version of, "Crushin" produced by me. We have J Rocc to thank for this one. I was Djing with Houseshoes in San Fran with Fran Boogie and DJ Mr. E. We heard J Rocc was staying in the same hotel and went to holla at him. We were talking about Dilla rarities when he said that he liked that version of, "Crushin" I did. I was like what version!?! He played it and it split my melon! I did that beat for Dilla circa 2002 for his MCA project – I assumed he never used it when I didn't hear anything. Turns out it was the original version that he later remixed himself for his then – newly founded label, Mummy Records.
---
Segundo single del próximo trabajo de Logic del que de momento poco más sabemos. Como los anteriores videos, dirige GRVTY.
---
Primer sigle del próximo EP colaborativo de Cypress Hill & Rusko.
---
Snoop Dogg en su salsat "Sitting By The Water".
---
7 Aurelius produce el 12º tema del álbum de Ja Rule, "PIL2", que tendremos el 28 de este mes.
---
Wiz Khalifa nos regala este tema titulado "Morroco" producido por Sledgren.
---
2 millones de followers es el motivo por el que J.Cole nos regala "Grew Up Fast" producido por Canei Finch.
---
Segundo tema de "Persona Not Grata" de MarQ Spekt y J-$crilla.
---
Nuevo video de Sabac Red, "No Good" que originalmente cuenta con las colaboraciones de Mad Mic & Calibuz Wax y que encontramos en el álbum "Living Legends". Dirige John Coyne.
---
Raekwon y JD Era colaboran en el tema "Liberian Girl", producido por Pro Logic.
---
"Stretch Marks & Cigarette Burns Remix" con Blaq Poet, Panchi & Imani Montana es el primer tema de la mixtape que DJ Brans prepara para el 14 de marzo de temas inéditos y remixes titulada "DJ Brans The Dynamite Beats". Este proyectos dará paso a su álbum "The BRANStorm".
---
De la mixtape de KaliRaps, "On Schedule", que estará disponible el 6 de marzo, nos llega este "Why I Came To Kalifornia" producido por Statik Selektah.
---
Lee Bannon con la colaboración de Del The Funky Homosapien, S.O.L. & YU nos regalan el tema "PG&E" de su trabajo "Fantastic Plastic" disponible a partir del 28.
---
"PhUcKu" de Bumpy Knuckles & DJ Wayne Ski. Próximamente "Black Card".
---
Slaughterhouse se lanza sobre el tema de Lil Wayne, "She Will".
---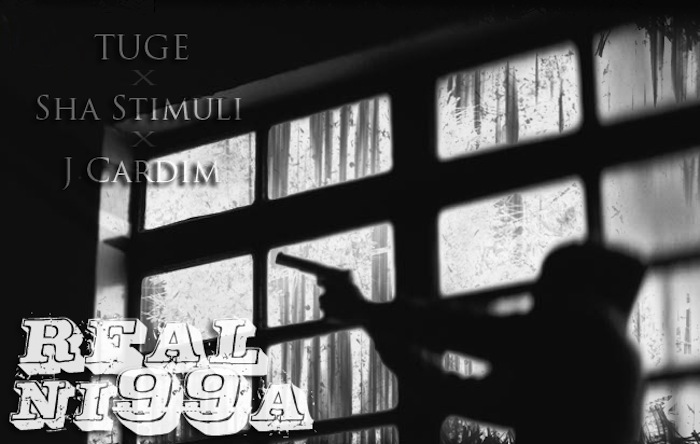 Tuge nos deja este tema en su soundcloud, "Real Nigga" con Sha Stimuli producido por J.Cardim. Próximamente "Ignorant Elegance".
---
Don Streat nos trae el remix de "Rapper Shot" producido por !llmind y con la colaboración de Termanology y Lil' Fame.
---
Taya Simons dirige este doble video de Fred The Godson.
---
"Walking On Air" producido por Shane Eli formará parte del álbum de Ritzz, "White Jesus: Revival", disponible a partir del 8 de marzo.
---
Sheek Louch & Ghostface Killah nos dejan "Hands Up".