Biografía
Michael Wayne Atha nació el 30 de diciembre de 1979 en Gadsden, Alabama, aunque pasó gran parte de su infancia en varios lugares del sur de Estados Unidos, como Baton Rouge, Louisiana, Atlanta, Georgia, y Antioquía o Tennessee. Atha es de raza blanca pero de ascendencia Cherokee, de ahí que su nombre tenga raíces nativo-americanas.
Yelawolf es un excelente skater comenzando incluso una carrera profesional que tuvo que abandonar poco despues debido a las lesiones. Entonces comenzó a lanzar mixtapes de forma independiente en 2007 hasta que firmó con el sello Columbia Record, dejandola ese mismo año junto con Kawan "KP" Prather.
En 2010 apareció en la canción "Down this Road" de Bizarre y con Big Boi en su primer álbum de solitario "Sir Lucious Left Foot: The Son of Chico Dusty" en la canción "You Ain´t No Dj" producida por Andree 3000. Además de esto apareció en la canción de Paul Wall "Heart of a Champion" junto a Jay Electronia y Raekwon y producida por Travis Barker.
En 2010, Yelawolf firmó con Interscope Records, anunciando su primer álbum de estudio y mostrando sus ganas de trabajar con Eminem (dueño del sello) . Ese mismo año salió su esperado disco "Trunk Muzik 0-60".
Discografía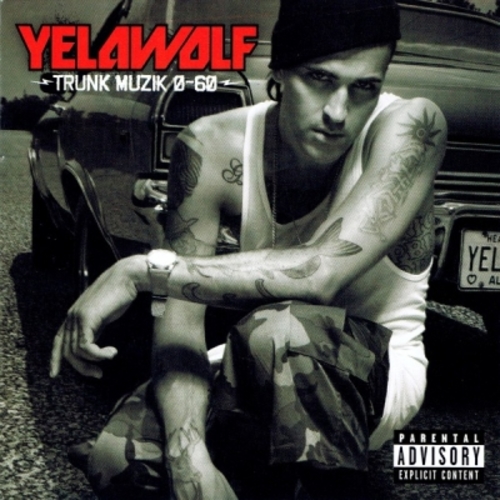 2010
Colabos